Falls is a common issue for seniors often resulting in cuts, hip fractures and serious head and brain injuries. Even if the fall does not produce injuries, it can lead to the situation when seniors start to avoid certain activities due to the fear of falling again. Falls are the number one cause of injuries for seniors. Prevention and creating a safe living space can take minimal effort and it does not have to cost a lot of money.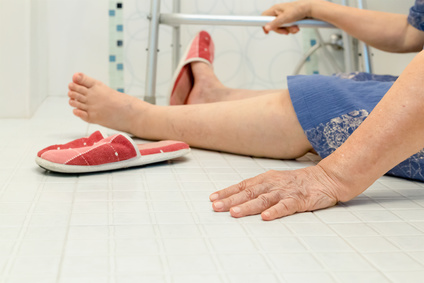 1. Clean Up! - Ensure the walkway/floor is clear. Remove any items that are on the floor such as stacks of newspapers, magazines or clothes. Make sure there are no exposed electrical cords.
2. Remove Trip Hazards - Remove throw rugs and fix any broken floor boards.
3. Install Handrails and Grab Bars - Ensure the home has handrails in the stairway and hallway, and grab bars near the toilet and in the bathtub/shower. Grab bars can be purchased at most retail stores and are easy to install. Make sure you think about location. A person may need a lower grab bar for getting into/out of the tub and another for exiting the shower.
4. Avoid Loose Clothing - Make sure pants are not too long or that nightgowns do not drag on the ground. It's important to be comfortable but baggy clothes can sometimes lead to falls.
5. Proper Lighting - Dark hallways or basements can be a problem for seniors. Install brighter light bulbs and add additional lighting in homes that have areas that are dimly lit. Nightlights can be helpful too.
6. Footwear - Socks are comfortable but with no traction they can increase the risk of falls. Purchase socks with built-in traction grips or invest in a pair of slippers with non-slip soles.
7. Slippery When Wet! - Ensure there are adequate nonslip mats in areas that become wet such as bathrooms and kitchens. Non-slip rubber mats can be purchased for outside porches or steps.
Eliminating trip/fall hazards can be as simple as picking up clutter and making some wardrobe changes. Any item you can check off this list will be helpful to ensure the safety of you and your loved ones. Fall prevention starts with creating a safe living space.